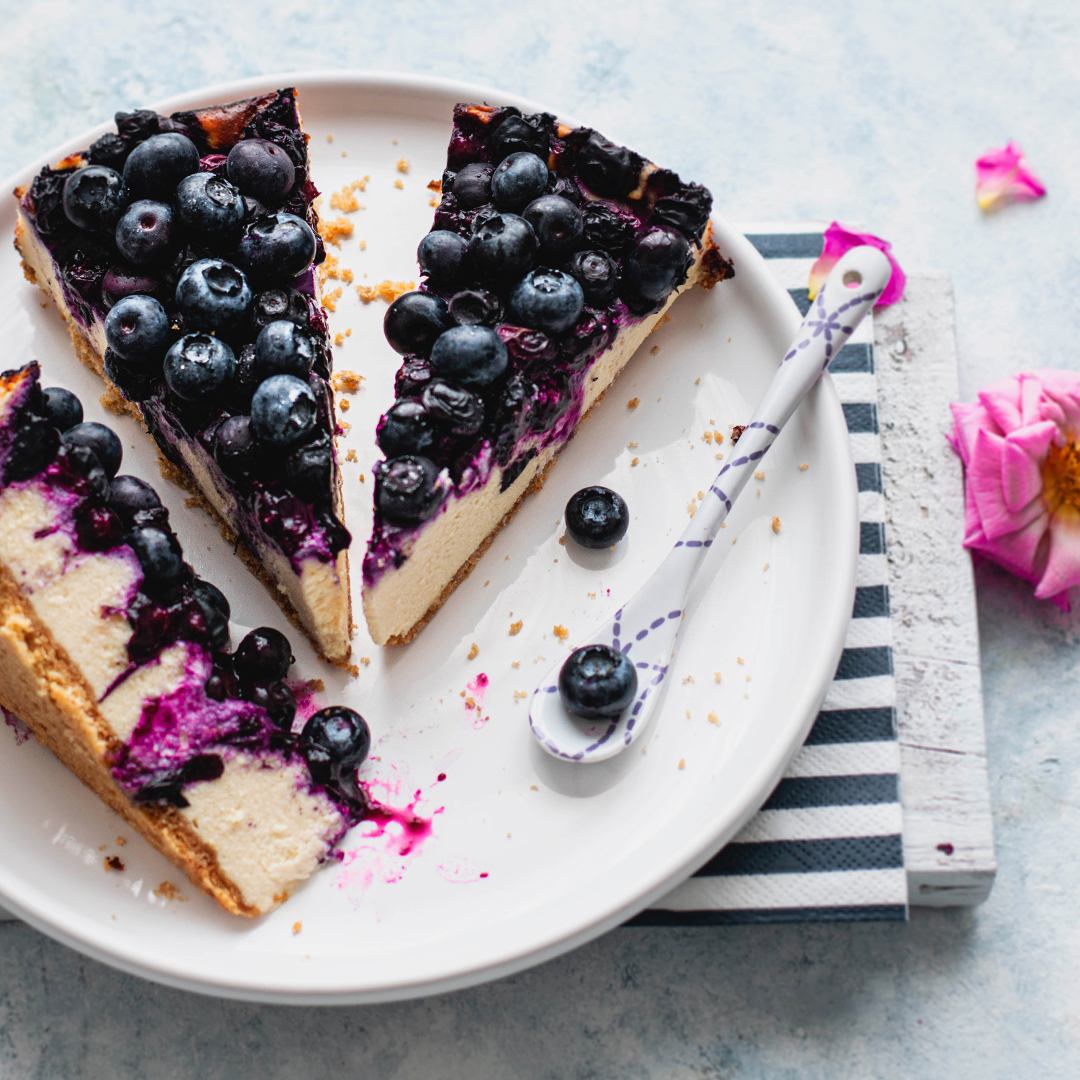 25
Mins Prep Time

40
Mins Cook Time

Skill Level
Cooking Instructions
Heat oven to 325 degrees F. Line an cake tin with aluminum foil and lightly spray with non-stick cooking spray.

Add digestive biscuits, 2 tablespoons granulated sugar and 1 teaspoon lemon zest to the bowl of a food processor. Process until fine crumbs form. Add the melted butter then cover and process until blended.

Press the mixture evenly into the bottom of the pan and bake until lightly toasted, about 10 minutes. Cool 10 to 15 minutes before adding the cheesecake layer.

While the graham cracker base cools, make the cheesecake bar filling. Wipe the food processor mostly clean with a paper towel then add cream the cheese, eggs, 2 tablespoons lemon zest, lemon juice and sugar. Process until smooth and creamy.

Spoon cheesecake filling over crust then top with blueberries.

Make the topping by adding brown sugar, flour, and cold butter to a medium bowl. Cut the butter into small cubes and then add them to the bowl. Using your fingers or a fork work the butter into the flour and sugar until crumbly. Scatter topping over the blueberries.

Bake until the topping is lightly browned and center is almost set (center should jiggle only slightly when moved), 35 to 40 minutes. Cool 1 hour at room temperature then refrigerate about 1 hour or until chilled. (Or freeze for 30 minutes).