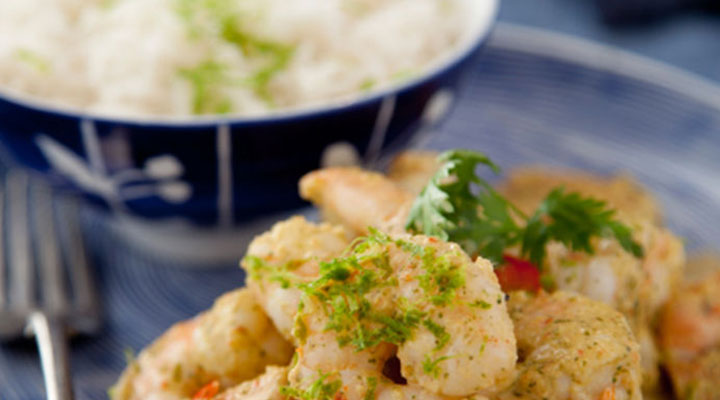 10
Mins Prep Time

3
Mins Cook Time

Beginner
Skill Level
Cooking Instructions
Place the coriander in a food processor. Add most of the lime zest and all of the juice along with the garlic, chilli, grated ginger, yoghurt and mayonnaise. Pulse for 10 seconds, until it's nearly smooth. Taste for seasoning and divide the mixture into two bowls.

Add the prawns to the first bowl to marinate for at least 5 minutes. Keep the second bowl aside to use later.

Drizzle the oil in a large frying pan or wok set over a medium high heat. Add the prawns and fry for 1 minute, until the prawns start to turn opaque and pink.

Pour the remaining yoghurt mixture into the pan and fry for 1 minute. Divide the prawns among plates. Garnish with finely sliced chillies, lime zest and fresh coriander leaves. Serve with boiled rice.