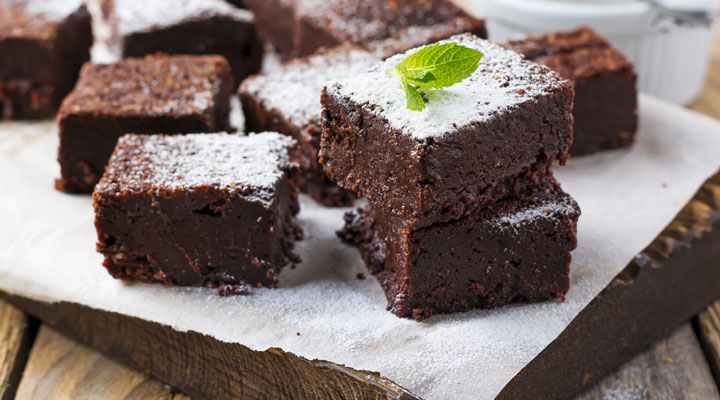 10
Mins Prep Time

30
Mins Cook Time

Beginner
Skill Level
Cooking Instructions
Preheat oven to 180 C / Gas mark 4. Grease a 20cm (8 in) square cake tin.

In a medium bowl, stir together flour, cocoa, sugar and salt.

Pour in oil, vanilla, prunes and eggs. Mix until everything is well blended.

Spread the batter evenly into the prepared tin.

Bake for 30 minutes in the preheated oven, or until top is shiny and a cocktail stick inserted into the centre comes out clean.