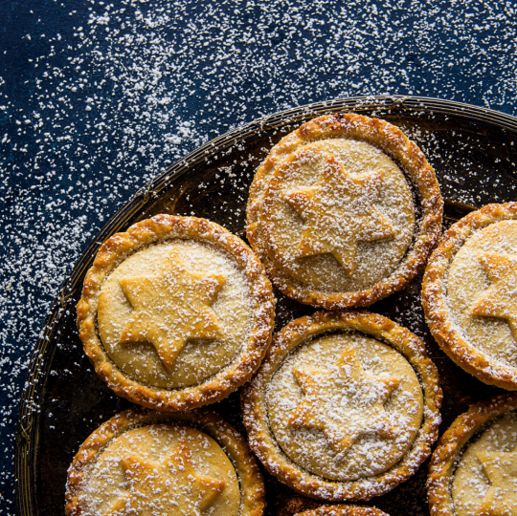 40
Mins Prep Time

15
Mins Cook Time

Skill Level
Cooking Instructions
To make the pastry, mix the flour, icing sugar and xanthan gum together in a large bowl. Rub in the cold butter with your fingertips until the mixture resembles fine breadcrumbs. It's important that the butter is cold and not at room temperature, as the pastry will be tough if the butter is soft.

Make a well in the centre of the pastry and add the beaten egg. Combine all the ingredients by hand, but try to work quickly to prevent the pastry from becoming too greasy. This mixture can be quite wet when it's mixed, but once it's rested it's easy to use.

Once combined, form the dough into a ball, wrap in cling film and leave to rest for at least 1 hour in the fridge.

Remove the pastry from the fridge, roll it out on a lightly floured work surface and stamp out discs to line bun tins or individual mini muffin tins.

Once lined, return to the fridge for 20 to 30 minutes to chill to reduce the possibility of shrinkage. Preheat the oven to 180°C/gas mark 4.

While the pastry is chilling, you can prepare the frangipane. Cream the butter and icing sugar together in a food mixer until light and fluffy. Mix the ground almonds and flour together in a separate bowl.

Add the egg yolks to the butter mixture along with half the flour mixture and combine well. Add the egg whites along with the remaining flour and mix well again, stopping to scrape down the sides of the bowl occasionally.

Once the pastry cases have rested and chilled, remove them from the fridge and place a spoonful of mincemeat into each of the cases, followed by a large teaspoon of frangipane on top. You can sprinkle with flaked almonds as decoration if you wish. Bake in the oven for 15 minutes.