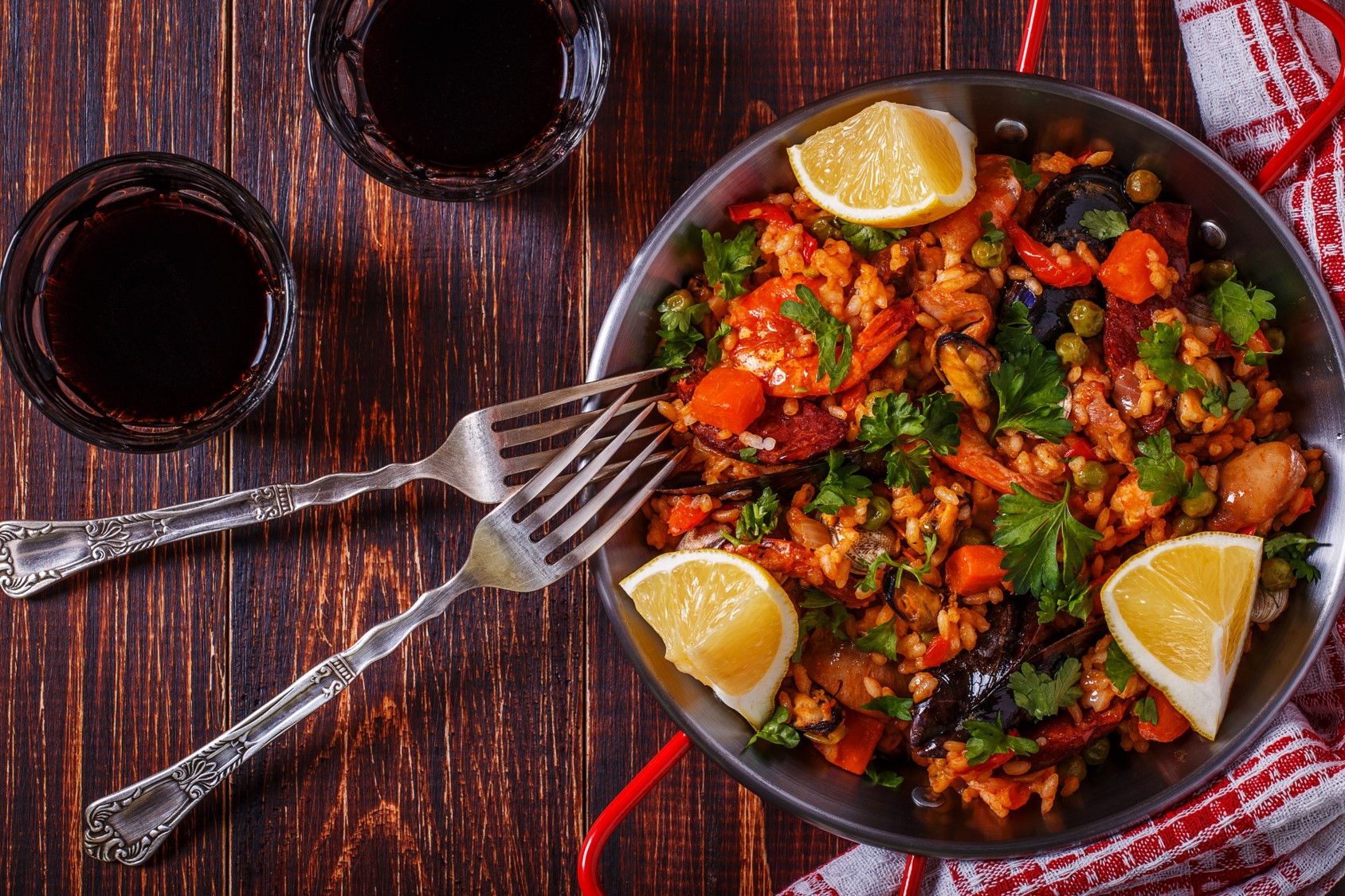 10
Mins Prep Time

50
Mins Cook Time

Moderate
Skill Level
Cooking Instructions
Oil the oil in a large pan and allow to heat up for 5 minutes

Add the chorizo to the pan and cook for 2 to 3 minutes. Using a slotted spoon, transfer to the chorizo to a large bowl and set aside.

Add the olive oil to the pan, then the chicken pieces and sear for 6 to 8 minutes, until golden brown. Remove the chicken from the pan and set it aside with the chorizo.

Add the onion to the pan and season with salt and pepper. Cook for 2 to 3 minutes, until softened. Add the garlic, paprika and saffron, if using, and cook, stirring occasionally, for about 30 seconds. Add the tomatoes and simmer for 3 to 4 minutes, then add the rice and stir to coat it in the tomato mixture.

Pour the boiling hot chicken stock into the paella dish and stir once to combine. Add the peas, chorizo and chicken pieces back on top of the rice. Do not stir the rice from this point on. This will help to create the crispy layer at the bottom of the paella dish.

Allow it to simmer with the lid on the pan for 12 to 15 minutes, until the rice is starting to get plump but still has some bite. At this stage add the prawns and mussels. Continue cooking for 15 minutes more, until the rice is cooked through.

Remove the pan from the heat and cover with a loose tent of foil and let it stand for 5 minutes before serving with the lemon wedges.